Junquillal is located on the Pacific coast of Costa Rica in the province of Guanacaste. It is a small pleasant village with a strong community of both native Costa Ricans (Ticos) as well as migrant residents from Europe and North and South America who adopted Junquillal as their home.
---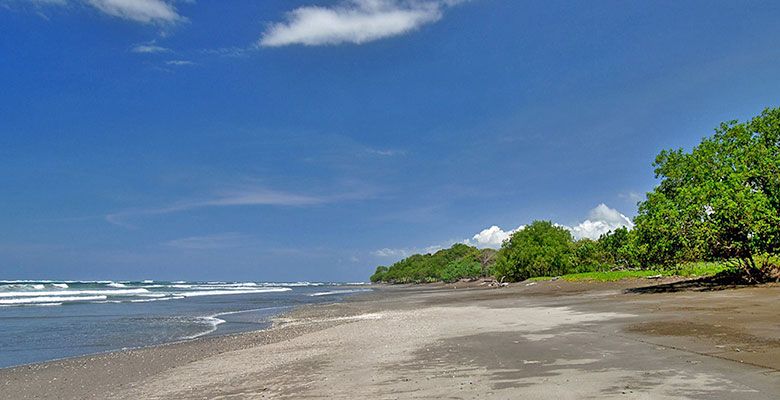 ---
Playa Junquillal is a 4 km long, beautiful and almost deserted beach where sea turtles, including the Olive Ridley and Leatherback return to lay their eggs. The beige white to pale gray beach is known for its tide pools where you can relax and enjoy the breathtaking sunsets. During a visit to Playa Junquillal you can take a (guided) night walk on the beach to witness a turtle come ashore to lay her eggs or watch the hatching of the little turtles with help from the local turtle project Vida Verdiazul.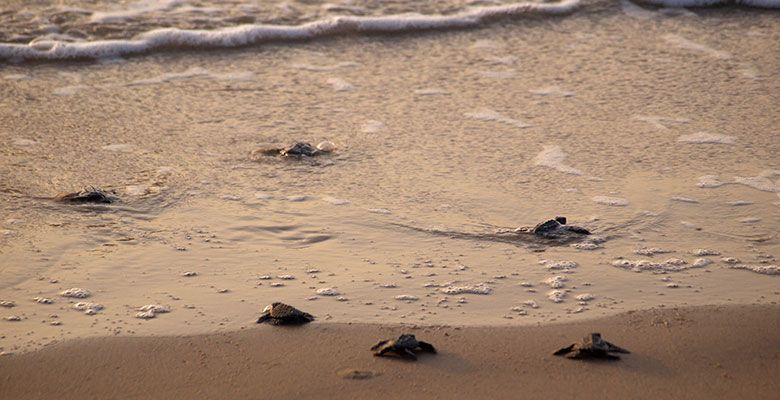 ---
Playa Junquillal has the "Bandera Azul Ecológica" (Ecological Blue Flag), a grant of the costarican government to those beaches that develop sustainable & environmental friendly practises. For this flag to be awarded the following criteria need to be met:
quality of seawater
access to potable water
garbage cans that allows recycling
environmental education signs and signals with safety information
In Junquillal you can explore the beauty of the mangrove forest. The mangroves are home to a unique flora and fauna. Monkeys, raccoons and many species of birds share this ecosystem with the crocodiles that can be seen on the banks and in the river delta. From Junquillal you can access and admire the mangrove forest on foot, or by boat or kayak, on your own, or on a guided tour.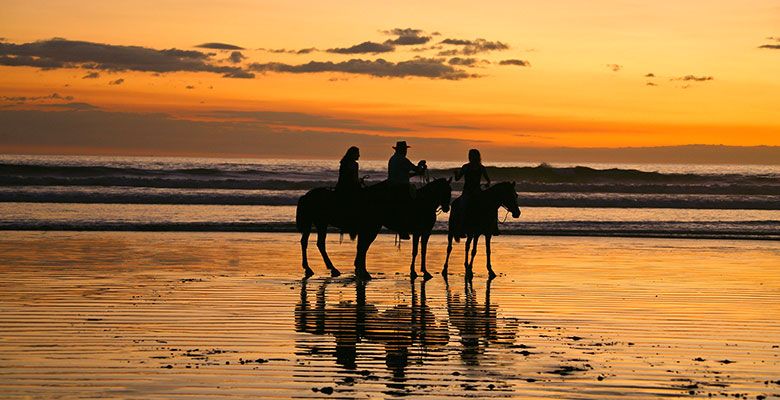 ---
Near Junquillal the typical festivals of Costa Rica can be enjoyed. One of this typical festivals is the bull riding / rodeo, completed with a horse parade, delicious typical dishes of the region and music and dancing including Salsa, Merengue and Cumbia.